Lasting Memories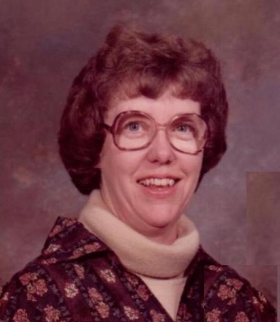 Anne Emery
July 7, 1937-Jan. 5, 2021
Pleasanton, California
Anne Emery (July 1937-January 2021) long term resident of Pleasanton, has passed away. She was a devoted and loving wife, mother and grandmother.
Anne was born in Sacramento, California and attended McClatchy High School. She graduated from UC Berkeley in 1959 with a Bachelor's Degree in Psychology and received a certificate in Physical Therapy from UC San Francisco. In her 30-year career as a Physical Therapist, she worked at several hospitals including the VA, Valley Memorial, and John Muir.
Anne met Wayne Emery at UC Berkeley, and they married in 1961. They had three daughters and have lived in Pleasanton since 1964. She had numerous special interests including arts and textiles and enjoyed volunteering with many different organizations including Girl Scouts, 4-H, Children's Theater Workshop and the schools of her children and grandchildren. She also served as PTA president of Valley View Elementary. She was an active member of her sorority Alpha Xi Delta, as well as the Pleasanton Art League, Spindles & Flyers, Wayside Weavers Guild, and Presbyterian Women. She and her husband were long-standing members of the Pleasanton Presbyterian Church and later became members of Lynnewood United Methodist Church. Anne was an avid reader and was a member of multiple local book clubs. She also loved cooking and baking and was a founding member of a special Christmas cookie exchange group that has met annually for 48 years. Traveling with her husband was also important to Anne, and she enjoyed many painting trips and workshops around the world. She especially loved flowers, visiting Yosemite and spending time in nature including in her own garden.
Anne is preceded in death by her parents Kenneth & Elizabeth McGilvray and her grandson Jacob Twisselmann. She is survived by her husband of 60 years, Wayne Emery, bothers Douglas (Polly) McGilvray, and Kenneth (Nancy) McGilvray, daughters Lynn (Sean) Hogan, Julie (Thomas) Twisselmann, Sara (Robert) Gutierrez and nine grandchildren.
Anne was kind, intelligent and a true artist in both talent and spirit who enjoyed cooking, reading, art and travel but above all, she loved being a devoted Granne to her grandchildren. She will be deeply missed by her family and friends.
A private family service will be held for Anne on a future date.
In lieu of flowers, the family requests that donations be made to Pancreatic Cancer Action Network www.pancan.org.