Lasting Memories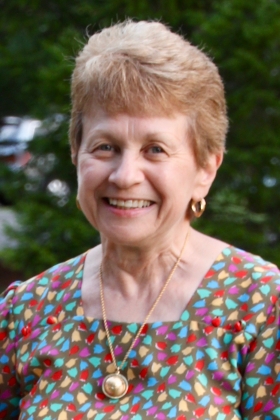 Annette Louise Langer
Dec. 9, 1943-Sept. 3, 2019
Pleasanton, CALIFORNIA
Annette Langer passed away unexpectedly at her home in Pleasanton on Tuesday, September 3 after a long battle with cancer. A loving sister, aunt, and cousin, dedicated community member, author, and friend to many, Annette brightened the lives of everyone she knew.
Annette was born in Chicago, Illinois and graduated from Alvernia High School and Loyola University Chicago. Following a rewarding career in Chicago with the Federal Government — in jobs from court reporter to office manager — she became a travel agent, a career she enjoyed for many years. She traveled frequently with her mother Ann M. Langer, and together they visited all seven continents.
Annette relocated to California in 1997. She was a parishioner at the Catholic Communities of Pleasanton and a member of the California Writers Club and the Tri-Valley Writers Club.
Annette is the author of two books — Healing through Humor: Change Your Focus, Change Your Life! and A Funny Thing Happened on My Way to the World: Diary of a Fearless Travel Agent, and many short stories that were published in anthologies including the Chicken Soup for the Soul series.
Demonstrating her firm commitment to community service, Annette was a police volunteer with the Pleasanton Police Department, contributing more than 8000 hours of service over 14 years. Pleasanton Police Chief David Spiller paid tribute to Annette on social media, saying "Our Police Department family has lost a beloved member, a dear friend and the kindest soul anyone could want to know."
Annette is survived by her sister Dolores Jordan Cannon (Niel) of Glenside, PA, cousins Vladimir Langer (Carol) of Tucson, AZ, Paul Langer (Carolyn) of Pleasanton, CA, and Brandon Langer (Michelle) of The Woodlands, TX, nieces Elizabeth Dooley (Bret) of Short Hills, NJ, Kieran Jordan (Vincent) of Boston, MA, Cathleen Jordan Rubin (Marc) of Erdenhein, PA and great nephews Matthew, Sean and Ryan Dooley, and great niece and nephew Julianne and Ian Rubin.
Annette was cherished for her zest for life and her ability to find laughter everywhere. Her generous and positive spirit will be greatly missed. Friends and family are invited to a Memorial Mass at 10:00 a.m. on Saturday, September 28 with visitation beginning at 9:30 a.m. at St. Augustine Catholic Church, 3999 Bernal Avenue, Pleasanton. Donations in her name can be made to the American Cancer Society.