Lasting Memories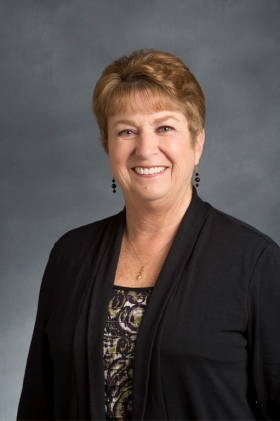 Bernie Billen
Oct. 17, 1948-Aug. 2, 2021
Pleasanton, California
Bernie Billen, 72, died peacefully on Monday August 2nd, 2021 at her home in Pleasanton, CA, surrounded by her family after a long battle with cancer. She was preceded by her husband, Michael Billen earlier this year.
She was born Bernzetta Ann Johnson in Ellwood City, PA on October 17th, 1948 the second of six children to Meredith "Jerry" Johnson and Frances Wimer Johnson. Bernie's family lived in Pittsburgh and Butler before settling in Erie, PA where Bernie graduated from Strong Vincent High School and attended Allegheny College.
Bernie began her career in banking at Marine Bank in Erie, PA while getting married and starting a family with the birth of her son Rob. The young family moved from Erie to Cincinnati, OH, where daughter Kristin was born, and then a brief stay in Atlanta, GA finally settling in Pleasanton, CA in 1979. Bernie's community spirit was inspired when she joined the Newcomers Club shortly after arriving, establishing what would become an amazing group of lifelong friends.
Bernie immersed herself in many organizations and activities, including serving on the Board of Directors for the Pleasanton/Tulancingo Sister City Association, the Pleasanton Downtown Association and Hively (formerly Child Care Links). She worked tirelessly on many fundraisers, including the Pleasanton Senior Center. Bernie was a key figure in the City's 1994 Centennial Celebration and served for decades as the coordinator for the Pleasanton Hometown Holiday Parade.
In recognition of her many volunteer efforts, Bernie was awarded the 2006 Chamber of Commerce Ambassador of the Year Award, the inaugural Chamber of Commerce Carol Bush Award, the Pleasanton Downtown Association Arch Angel Award, and most recently the 2020 Chamber of Commerce Distinguished Service Award.
Along with all her volunteer work, Bernie built a remarkable career centered around empowering others. She re-entered the banking sector at Community First National Bank, spent a few years at the Pleasanton Chamber of Commerce before eventually retiring as a Sr. Vice President at United Business Bank.
Bernie and Michael loved their many trips with family and friends to Mexico, Hawaii, and Florida. Their passion for boating culminated with their purchase of their dream yacht, the Silver Star, and their membership in the Caliente Island Yacht Club where Bernie served as Commodore in 2020.
She will be dearly missed by her many friends, loving family and by the entire Pleasanton community. She treasured all of the people in her life and was always willing to go above and beyond to help. Bernie never shied away from taking responsibility and always showed great compassion for many who were in need.
Bernie was preceded in death by her loving husband Michael, her parents, and her brother Dennis. Bernie is survived by her siblings Deronda (Jim) Harris, Thomas (Norm) Johnson, Cynthia (Henry) Johnson and Mary Lou (Frank) Difuccia. She is also survived by her children Rob (Janet) Rollinger, Kristin Rollinger, Terry (Angeles) Billen and Mindy Billen; grandchildren Christa, Bobby, Brady, Milo, Blaine, Brittany and Travis along with 4 great-grandchildren, nieces and nephews, and by her many friends whom she always considered family.
Flowers can be sent to Barone's Restaurant. Donations can also be made to Hope Hospice, Dublin, or American Cancer Society.
A Celebration of Life is scheduled for Thursday August 12th, 2021 starting at 1pm at Barone's Restaurant & Gardens at 475 St. John St. Pleasanton, CA 94566.