Lasting Memories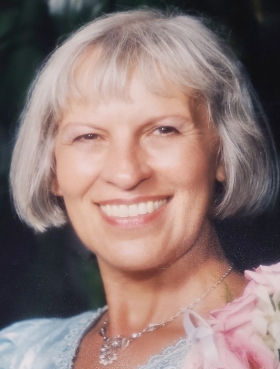 Doris Anne Slater
April 10, 1936-April 20, 2021
Pleasanton, California
A public celebration of the completed life of Doris Slater will be held at 11:00 a.m. on July 23, 2021 at Trinity Lutheran Church, 1225 Hopyard Road, Pleasanton, California.
The connection between Doris and her music cannot be overstated. As early as a teen-ager, she was the go-to soprano soloist in church choirs at First English Lutheran Church (St. Paul's Lutheran) in Cheyenne, Wyoming. For many years, she was also a frequently requested soloist at Schrader Funeral Home. Later at Evergreen Lutheran Church in Evergreen, Colorado, she either sang in or directed the adult choir over a 20 year period. Doris sang for many years with Denver's Classic Chorale, was a founding member of The Evergreen Chorale in 1972, and appeared in several musicals with The Evergreen Players. Since moving to the Tri-Valley area of California in 1983, she sang with the Valley Concert Chorale for 25 years and had prominent roles in many musicals including The Mikado. In addition she served two terms as president of VCC. She also had the talent to sing with the San Francisco Symphony Chorus for one season.
Doris was well-known, and will be missed, by both staff and patrons of Peet's Coffeebar on Valley Avenue in Pleasanton. Her congenial manner and infectious smile made her many friends.
Helping others was something for which Doris could always find time. She spent many hours in supporting organizations such as the Battered Women's Alternative, currently known as STAND from 1984 to 2006. She was honored as Volunteer of the Year in 1998.
A broken leg at 14 years of age, incurred while sliding into third base, didn't stop her from her from continuing to play softball. From 1954-1956 she was a member of the People's Sporting Goods team of Cheyenne that won three consecutive Wyoming State ASA softball championships (fast pitch). Doris played second base alongside of her mother at first base, until her mother sustained a career-ending knee injury midway through the 1956 season.
Doris Anne Deines was born April 10, 1936, in Fort Collins, Colorado, to Richard Deines and Martha (Brunz) Deines. Her parents were first generation Volga Germans whose families emigrated from Russia in the early 20th century. Family, both immediate and extended, played an important part in her early years. She was close to many of her more than 50 first cousins, approximately half of whom survive her. Both parents preceded her in death, as did her sister-in-law, Inez (Lopez) Deines.
The family moved from Fort Collins to Cheyenne in 1945, where her father began his 32-year career as a fireman/engineer on the Union Pacific Railroad. By the time she was 17 years old, had traveled from coast to coast. She always liked to travel, and subsequent trips took her to places as far away as Portugal, Italy, France and New Zealand.
She was an honor student throughout all of her school career, beginning with her elementary years in Fort Collins. She transferred to Johnson School in Cheyenne in the third grade, and then was among the first class of fourth graders to attend the new Hebard Elementary School a few blocks away. A proud "South Sider", she attended Johnson Junior High School through 1951. She completed her high school graduation requirements before the second semester of her senior year, and was already working full-time as a stenographer at Mountain States Telephone and Telegraph Company by the time she graduated from Cheyenne High School in May of 1954. Doris continued to work at the phone company into 1957. In May of 1956, she married to Ronald M. Slater, whom she later divorced.
Doris had (in some cases all too briefly) a number of four-legged friends along the way including, but not necessarily limited to Freckles, Punky, Herkimer, Snoopy, Little Tyke, Bambi, Tippy, Cinder, Elsie, Sophie, Lucas, Boris, Chester, Elwood, Daisy, Tanner, Taya, Ohms, Jenny, Sam, Spud, Snow Pea, Rufus, Cosmo, Charley, Lucy, Bailey, Ivy, Chessie and Haley.
Doris is survived by her daughter, Jeanie Slater of Pleasanton, California; her three sons, Ron Slater (Nancy) of Fremont, California, Mark Slater (Dyan del Gaudio) of Manitou Springs, Colorado, and David Slater (Laura Schwartz) of Fort Collins; grandsons Bradley Slater of Placerville, California, Aaron Slater of Fremont, and Rowan Slater of Fort Collins; granddaughter Luna Slater of Fort Collins; brothers Rick Deines (Dixie) of Milwaukee, Wisconsin and Tony Deines of Denver, Colorado; niece Kelly Deines (Mike Cassidy) of Minneapolis, Minnesota; nephews Tim Deines (Donna Cervelli) of Lansing, Michigan; Mike Deines (Angela) of Topeka, Kansas and Chris Deines (Debbie) of Thornton, Colorado; grand-nieces Caroline Cassidy of Minneapolis and Zadie Deines of Lansing; and grand-nephews Peter Cassidy of Minneapolis, Julian Deines of Lansing, and Owen Deines of Topeka.
In lieu of flowers, donations are encouraged to the following organizations. Please specify in memory of Doris Slater.
Valley Concert Chorale P. O. Box 286 Livermore, California 94551-0286 (925) 866-4003 http://www.valleyconcertchorale.org
STAND! 1410 Danzig Plaza Concord, CA. 94520 (925) 676-2845 http://www.standffov.org