Lasting Memories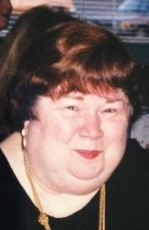 Joyce Webb Adams
Jan. 8, 1938-March 6, 2017
Pleasanton, California
Joyce Webb Adams, 79, passed away peacefully at her home in Pleasanton, California on March 6, 2017 after a long bout with cancer. She will be united with her husband Tom Adams who preceded her in death.
Joyce had a big heart, always desiring to help others. Over many years Joyce helped countless people deal with life's most difficult problems. She will be sorely missed.
Joyce was the eldest child of four children born to Harry and Lorraine Webb of San Pedro, California. She is survived by her brothers Walter Webb, Robert Webb, Larry Webb, three nieces, Mary Simoens, Kathleen Webb, Christine Ruiloba, two nephews, Michael Webb, Patrick Webb, and many cousins including Margie Nilsson of San Pedro with whom she kept close contact.
Born in 1938 in Long Beach, California, Joyce was raised in San Pedro, California. She was in the second graduating class of Mary Star of the Sea High School in San Pedro. On leaving high school, Joyce became a novitiate of the Sisters of the Immaculate Heart of Mary. She then became a teaching nun and taught in Catholic schools in Texas and California for ten years.
In 1967 she chartered a new life's course, and earned a Master's Degree in Social Work. She began work as a Social Worker in the San Francisco Bay Area. For 17 years she was a Clinical Social Worker for Santa Clara County Mental Health.
While working at Santa Clara County Mental Health Joyce met her life's love Tom Adams who became her husband in 1973. Tragically, Tom died shortly thereafter in 1974 after a sudden illness. Joyce desired to be buried next to Tom, and that wish will be fulfilled.
In 1989 Joyce relocated to the East Bay and made Pleasanton, California her home. She worked as a Psychotherapist for Family Service of the East Bay which later merged with the Valley Community Health Center. During this time she also established a private practice.