Lasting Memories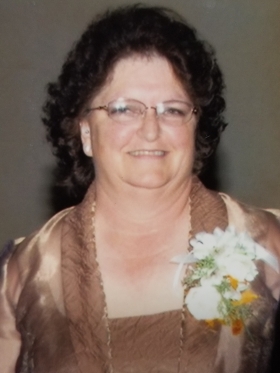 Peggy Case-Blanco
July 17, 1949-Nov. 28, 2017
Pleasanton, California
Peggy Case Blanco July 17, 1949 - November 28, 2017 Peggy received her wings to fly cancer-free while surrounded by love in her Pleasanton home. Peggy was born in a small town in Southern California and lived in the Bay Area since age one. For the last 47 years she lived in Pleasanton, where she raised her two daughters. Peggy was very active in PTA, Girl Scouts, and volunteering at her daughters' schools: Walnut Grove, Harvest Park, Amador, and Hearst Elementary. Peggy also volunteered for Special Olympics and Open Heart Kitchen. It was Peggy's love for her family, friends, and all children—both young and young-at-heart—that made people want to be in her presence. Her kind, warm, loving, and often silly spirit was brilliant. She made everyone feel loved and cared for, which is why most called her Mom, Mama Peg, and later in life, Nana. Peggy loved being a Nana; it was her favorite season in life. She loved all three of her grandchildren deeply, and they loved her to the back of the moon. Peggy also loved going to the movies with her longtime friend, Carol. She loved a good love story and all things purple. Peggy is preceded by her husband, Fernando Blanco, and survived by her daughters, Cheryl Case and Sheri Case McNutt (Scott), and her grandchildren Tyler, Rachael, and Zachary.
Dear Nana, Your love are so loved by all you came in contact with. You had away about you that everyone you came in contact with became family, such a sweet hear, loving soul and forever friend. I still giggle when i flash backs of our talks, storys of the grandkids and silly things they do, brings those random giggles to me. You will be missed by so many, run free pain free. Cant wait to see you in the ever after...
From Jon Rita
Dec. 29, 2017
Peggy, I remember the trip to your cabin when I was a young child. I remember our family and your family visiting. I remember answering your post in June when we lost my dad. May you Rest In Peace and that god give your family strength to get thru this difficult time.
From Kathy McAllaster
Dec. 20, 2017
I love her smile, her love of kindness. I know the love she felt for her girls..and oh her grandkids, she had the love for them like no other..Only a Nana understands..Peggy save me a spot, i will never say good bye...for God promises i will see you again..until then your in my heart cuz...
From sheri lagorio
Dec. 19, 2017
Sheri I can still see your Mom on the playground during recess with that smile and laugh that made us all feel loved. I hope you will find peace in all the love and memories that she filled into your heart.