Lasting Memories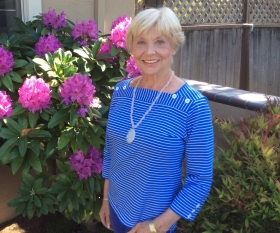 Raeia Jean Marshall
July 7, 1946-Aug. 28, 2019
Pleasanton, California
Raeia Jean Marshall passed away on August 28, 2019. She touched many lives with her genuine smile, gentle spirit and positive outlook on life.
Raeia was born on July 7, 1946 in Lousiana to Ronnie and Sally Solomon of San Lorenzo, CA. She graduated from Arroyo High School and went on to work at Xerox Co for more than 20 years as an administrative assistant for a number of division presidents.
Raeia truly enjoyed spending time playing bridge with her friends from the Dublin Senior Center and Vineyard Estates in Pleasanton for many years. Raeia was a devoted mother to her children and a very devoted grandmother to her boys.
Raeia is survived by her husband Doug Marshall of 46 years, her children; Doug Marshall, David Marshall, and Jeannie Jefferies, her grandchildren (her boys); Jace, Luke and Kane.
Raeia's natural ability to light up a room when she walked in will be missed by us all.